Keeping Active and Staying Safe
We're delighted to welcome members back to the club, in line with government guidelines.
Our easy guide to reopening, plus more details on how we're keeping you safe as we return to health and fitness.

Pro shop open: Mon-Fri 06:30 to dusk and Weekends 06:00 to dusk

Changing facilities reopen

Gym reopens - sessions can be booked 4 days in advance via the Technogym Mywellness app

Swimming pool reopens - sessions can be booked 4 days in advance through the At Home members login

Outdoor exercise classes begin - classes can be booked 4 days in advance via the At Home members login
Food and drink available for outdoor consumption with table service and rule of six in place
From 17th May 2021
Subject to government reviews.

Indoor exercise classes return

Sauna and steam room reopens
Food and drink available for indoor consumption with table service and rule of six in place
From 19th July 2021
Subject to government reviews, all facilities will open and run as normal.
Your new Club Guide
From our intensified cleaning regime to how to book a session in the pool, you'll find all the information you need in the club guide. All modifications are subject to change based on ukactive and Government advice. Other useful tips can be found below.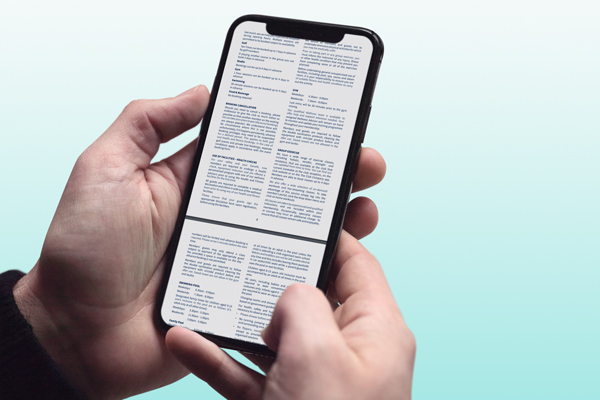 Pick up your new Club Card
Your new Club Card will be ready and waiting for you at reception.
As well as giving you simple, no-contact entry to the club, it's also your passport to discounts and complimentary club access across The Club Company group.
How do I book a session?
All gym visits must be booked via Technogym's mywellness app
Outdoor group exercise classes and the swimming pool must be booked via the members login from the club website
All visits can be booked up to 4 days in advance
To ensure all members have the opportunity to use the facilities, each gym session will be limited to 60 minutes, with swimming pool sessions limited to 30 minutes
Multiple sessions can be booked in the day, subject to review
How will Outdoor Group Exercise classes work?
Classes will be run outside (weather permitting) following Government & ukactive COVID safety regulations & guidelines. The timetable and bookings will be made in members login from the club website as before lockdown.
Book classes 4 days before
Bring a mat or towel
Arrive class ready - if it's chilly wear thin layers and a hat
Club will be open for changing facilities and toilets
Check in for classes at reception where your temperature will be taken
Keep a 2 metre distance from others at all times
Complete an outdoor prescreen form (you only need to do this once for all outdoor classes)
Wipe any equipment down before and after use
What can I expect upon arrival?
If you feel unwell or have any Covid-19 symptoms, please cancel your booking beforehand
Please arrive no more than 5 minutes before the start of your booked session, ready for your activity
When you arrive at the health club, a temperature check will be carried out, using a Fever20 temperature screening terminal
Sanitising and cleaning stations are provided throughout the building. We ask that you use these before entering the health club whilst adhering to the new directional signs in place
As you enter the health club, please have your membership card ready to swipe; it will confirm the session you're arriving for
Entry to the health club is strictly members only - visitors and guests should be signed in at reception. Once you've checked in, please stick to the recommended route that has been outlined by new floor markers
During busy periods you may see a queuing system in place; this is to provide appropriate social distancing for people moving around the health club; a traffic management system will be in place and there are one-way routes too.
What guidelines are in place for swimming?
Book your swim session in advance via The Club Company My Club app
Sessions are currently limited to 30 minutes and can be booked a maximum of 4 days in advance
Come as ready as possible for your session; if you require any equipment, please bring along your own to use. There will be no equipment available to share
During designated family times there will be a limit of 5 family members per session
The pool may look different from your last visit as capacity has been reduced to allow a minimum of 3sq metres of space per swimmer
The swimming pool has been divided into two wide lanes - one fast and one slow
All swimming must take place within the lane in a clockwise direction with no overtaking. Please only stop swimming to recover at the end of the lane but avoid gathering with other people
We encourage everyone to have a shower before entering the poolside. Regular cleaning of the showers will be conducted, and a hand sanitising station is located in each of the shower areas
We've restricted the number of lockers in use. Alternative lockers are on the top level and all lower-level lockers have been removed to allow for social distancing. Please use the hand sanitising station before and after using the lockers
Will online workouts continue?
We'll still be running our complimentary programme of online At Home workouts, so you can keep enjoying live online classes and on-demand workouts alongside your return to the club.
Find the full timetable via the members login on the club website, where you can make unlimited bookings for online sessions.
Page created: 03/07/2020 | Last Updated: 12/04/2021