May 2022
I guess we can now say that the golf season has officially started with the first major of the year, The Green Jacket, played in April. With nearly 80 golfers entering, it certainly was a strong field. A chilly & frost start welcomed the early tee times, and congratulations to our winners, Jonathan & Martine.
The weather has certainly been its usual unpredictable self, with temperatures ranging from 20 degrees Celsius to -4, alongside sun, strong winds and snow flurries over the past few weeks.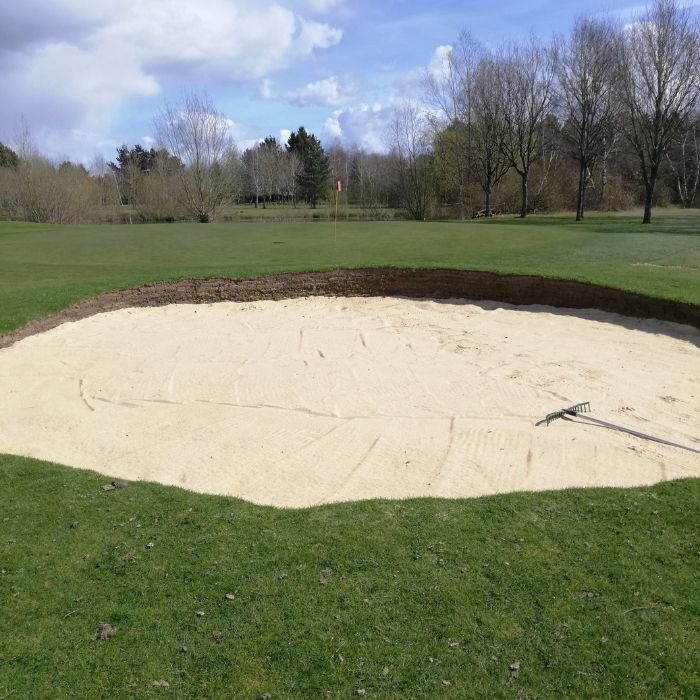 Recent projects
The team has been busy laying & irrigating just over 2,500 turfs around the new artificial targets on the Strike Shack driving range outfield. From greens through to the surrounds, a quick or slow-release fertiliser has been applied to try to encourage some early growth. Tees & walk off areas have been brushed & top-dressed with a straight medium sand to improve winter recovery. Putting surfaces have also been aerated to improve oxygen levels in the root-zone to help produce a healthy plant. The 5th green-side bunker on the 'County Course' is now in play.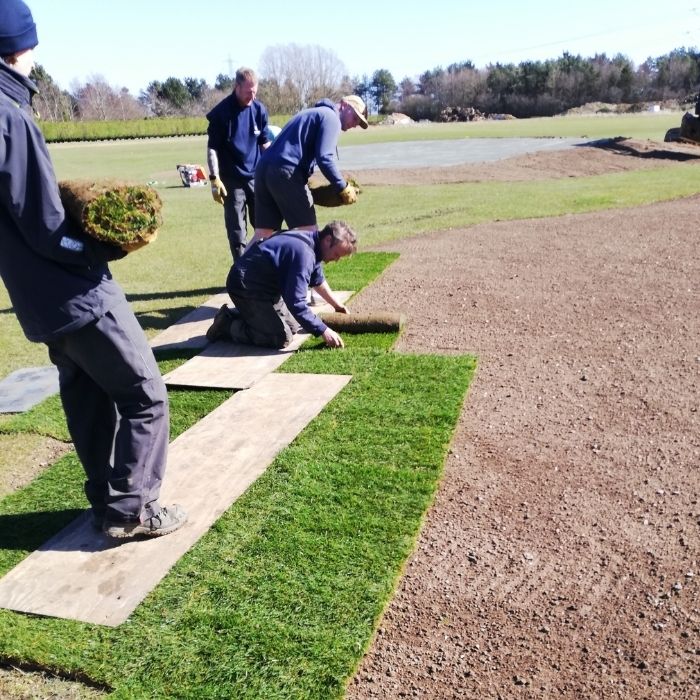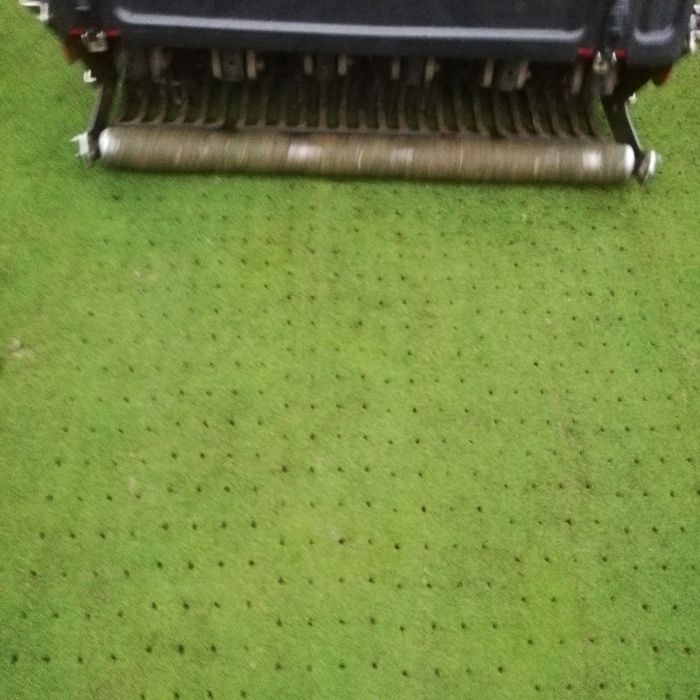 Upcoming focuses
Over the next month we will have our new Club Company tee directional signs in place, and new The Essex flags, red & white flag pins and cups should be arriving. We also have plans to extend pathways at the the 6th greens & 14th green.
Team departures
On the staff front, after four years Ollie Cutherbert has now left us to pursue a new adventure. We all wish him well and thank him for his service to the team. We say a warm welcome to Dan West, who has joined us in the newly created role of Range Assistant & Gardener.
Other news
The Club Company long service awards were held in March at our sister club The Warwickshire, celebrating long-standing team members across the company. The awards were presented after lunch - congratulations to Jamie French who has just completed 20 years' service.
Enjoy your golf!
Martin & the Team
June 2022
Welcome to our second greenkeepers' blog! I hope you are finding these updates both informative & interesting.

Looking back at the recent weather, April was the fifth coldest & driest one on record - simply not good for growing grass. May was more helpful, and with Growth Potential reaching 60% it felt like life had kicked in across the course with some real hole definition starting to show.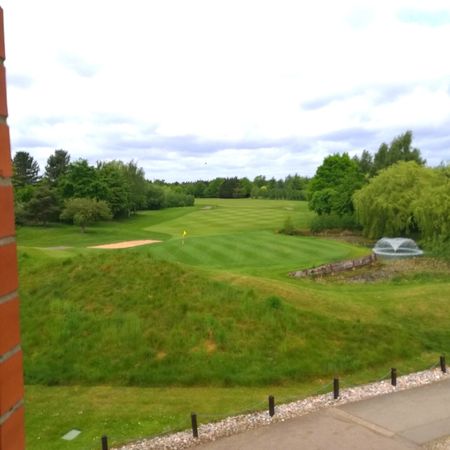 Topdressing
Golfers have been asking the team why we top dress the greens so regularly. The answer is to combat thatch build up, improve drainage, increase oxygen levels, resist compaction from concentrated foot & machine traffic, and to firm & smooth surfaces. My first manager once told me to remember the following & it will hold you in good stead for the future. "Just like physical fitness, focusing on consistency over intensity is more beneficial when it comes to topdressing".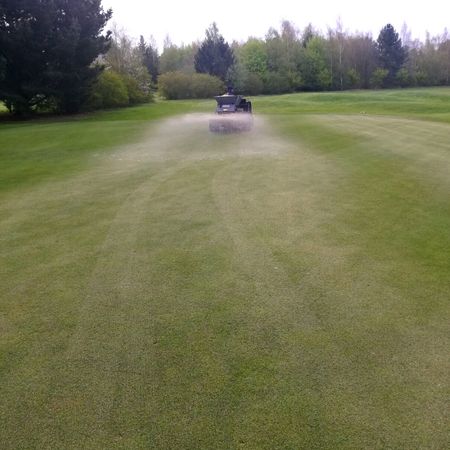 As with grass growth, weed invasion increased, so a herbicide application has been applied to the fairways, semi-rough & long rough with a second application, if required, to follow up over the next few weeks. All green-side bunkers have been re-edged, sprayed & sand levels replenished where required. Project work has started on extending pathways at the 6th and 14th greens and hopefully will be finished this month.
Jubilee weekend
To celebrate the Queen's Platinum Jubilee on the course, we had Union Jack flags flying on the 9th & 18th greens which received several comments from members saying how much they loved them. As promised, the new Essex flags, red & white flag pins & cups are now out & in play.
Course Walk
Thank you to those who came to my course walk in April. It gave me the chance to explain face to face why we carry out certain tasks at different times of year. We finished up in the Golf Bar to carry on the conversation over a bacon roll & coffee.
Team updates
On the staff front, Dan West has taken up the opportunity to join the greenkeeper team full time, so we are now back to full strength. We say a big welcome to Josh Colairo, who has joined us in Dan's old role as Range Assistant/Gardener. Finally, congratulations to Richard Simpson on completing his First Aid & De-fib course.
Enjoy your golf!
Martin & the Team