May 2022
I guess we can now say that the golf season has officially started with the first major of the year, The Green Jacket, played in April. With nearly 80 golfers entering, it certainly was a strong field. A chilly & frost start welcomed the early tee times, and congratulations to our winners, Jonathan & Martine.
The weather has certainly been its usual unpredictable self, with temperatures ranging from 20 degrees Celsius to -4, alongside sun, strong winds and snow flurries over the past few weeks.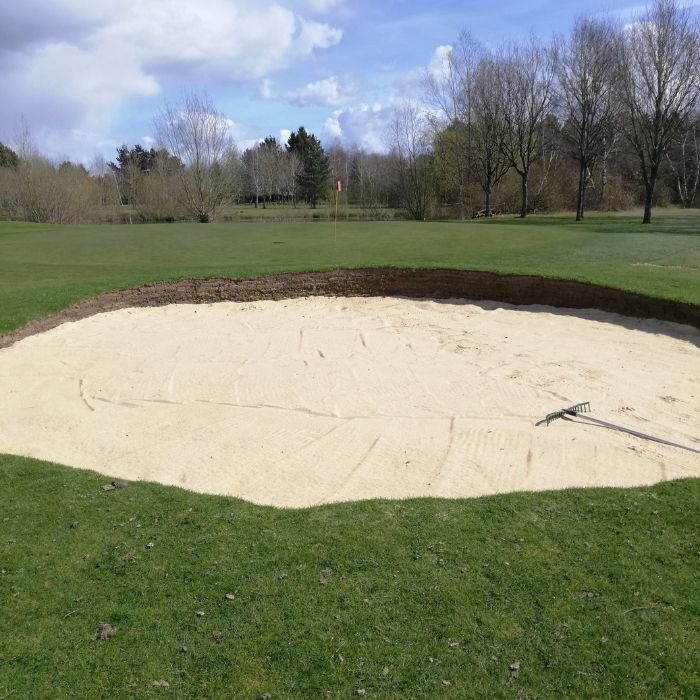 Recent projects
The team has been busy laying & irrigating just over 2,500 turfs around the new artificial targets on the Strike Shack driving range outfield. From greens through to the surrounds, a quick or slow-release fertiliser has been applied to try to encourage some early growth. Tees & walk off areas have been brushed & top-dressed with a straight medium sand to improve winter recovery. Putting surfaces have also been aerated to improve oxygen levels in the root-zone to help produce a healthy plant. The 5th green-side bunker on the 'County Course' is now in play.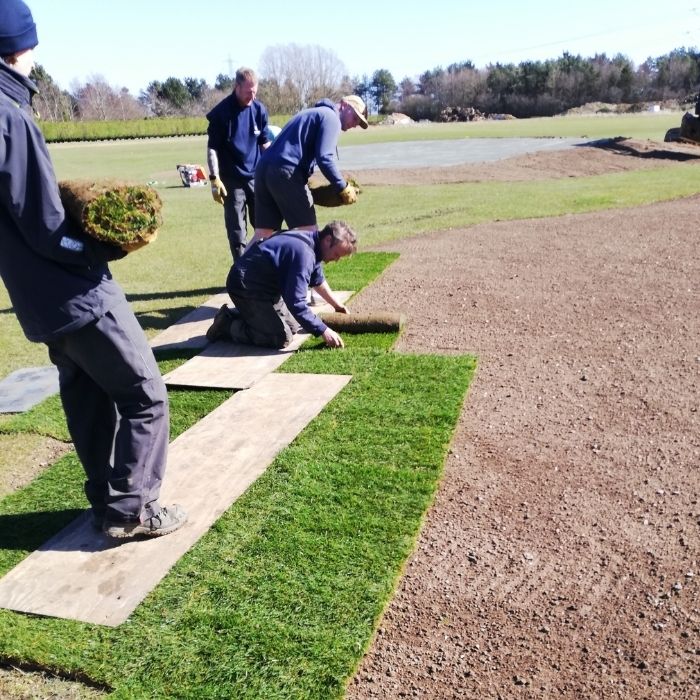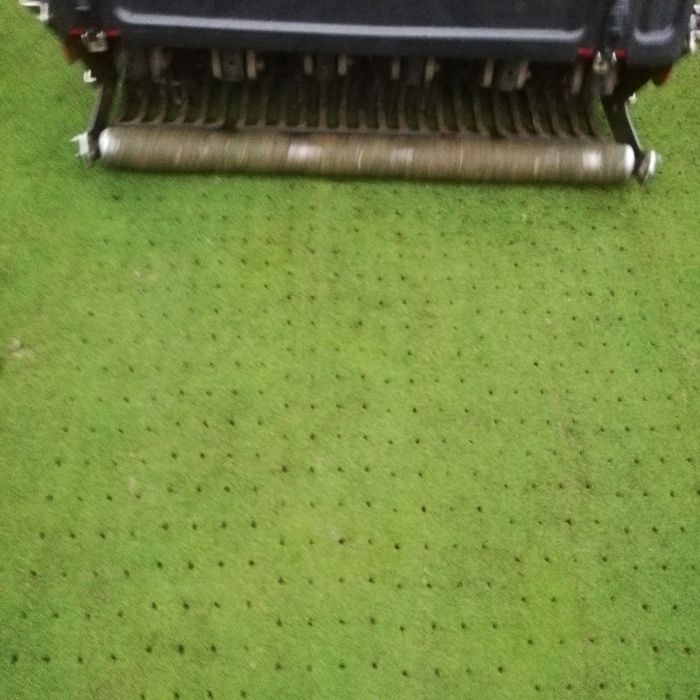 Upcoming focuses
Over the next month we will have our new Club Company tee directional signs in place, and new The Essex flags, red & white flag pins and cups should be arriving. We also have plans to extend pathways at the the 6th greens & 14th green.
Team departures
On the staff front, after four years Ollie Cutherbert has now left us to pursue a new adventure. We all wish him well and thank him for his service to the team. We say a warm welcome to Dan West, who has joined us in the newly created role of Range Assistant & Gardener.
Other news
The Club Company long service awards were held in March at our sister club The Warwickshire, celebrating long-standing team members across the company. The awards were presented after lunch - congratulations to Jamie French who has just completed 20 years' service.
Enjoy your golf!
Martin & the Team